Things To Do In Atlanta, GA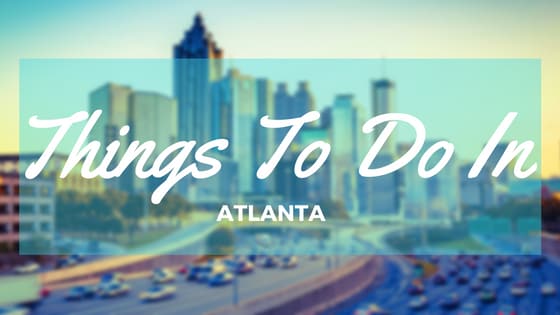 Atlanta, Georgia is a one-of-a-kind type of city. This vibrant city has a little something to offer everyone. From historic homes to world renowned attractions – come find your passion in Atlanta, GA. Atlanta is just a short jaunt away from our beautiful Acura dealership, so stop by and say "Hi" today! There's plenty to do in this city near us. 

1280 Peachtree Street, N.E.
Atlanta, Georgia 30309
With more than 15,000 works of art you won't run out of things to learn about and see at the High Museum of Art. This amazing museum has a renowned collection of classic and contemporary art. The building itself is an example of award-winning architecture by designers Richard Meier and Renzo Piano.

1071 Piedmont Avenue 
Atlanta, GA 30309 
404.875.7275
This unique park offers restaurants, a dog park, playgrounds, tennis courts, an aquatic center, bocce courts, and so much more. You and the family will have an action packed day in this park.

450 Auburn Avenue, NE 
Atlanta, GA 30331
https://www.nps.gov/malu/index.htm
At the Martin Luther King Jr. National Historic Site you can hear Dr. King's story and see how he became the leader we all knew. Walk in his footsteps through history at this one of a kind destination. Don't miss your chance to touch history. 

1345 Piedmont Avenue
Atlanta, GA 30309
The Botanical Garden is open Tuesday-Sunday 9am-4pm. The Atlanta Botanical Garden was established in 1973 and houses more plants than one can identify; unless you happen to be a botanist, then you're probably covered. Bring the family and explore this natural wonderland. Make sure to check out their website for a list of their latest attractions! 

225 Baker Street NW
Atlanta, GA 30313
The Georgia Aquarium houses more than 120,000 animals ranging from seahorses to whale sharks. The Georgia Aquarium is the largest in the world and definitely worth a visit. Come see if you can identify Dory, Nemo, and all of their fishy friends. 

121 Baker St NW
 Atlanta, GA 30313
https://www.worldofcoca-cola.com/
With 1,200 never-before-displayed artifacts, an insiders look at how Coca-Cola is made, and a 128-year-old secret formula, what's not to love about the World of Coca-Cola! This newest Coca-Cola building was opened in 2007. Taste drinks from around the world and walk away with a commemorative glass bottle!