What is Adaptive Cruise Control? | Duluth, GA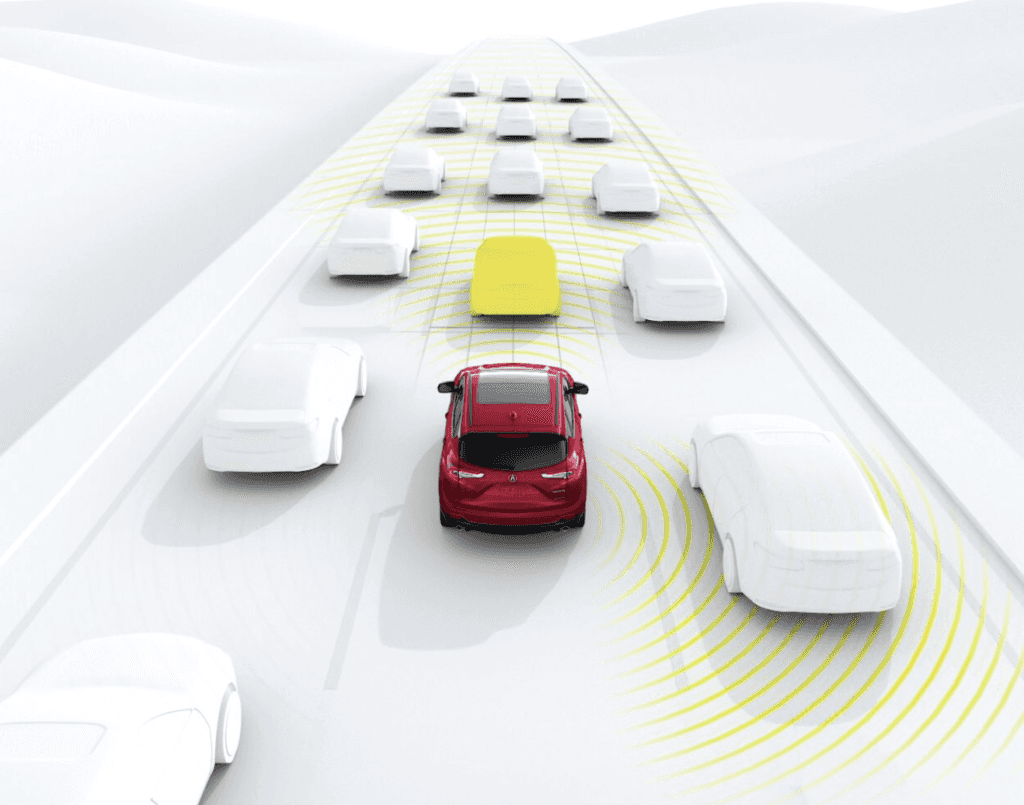 Acura's Adaptive Cruise Control with Low-Speed Follow is an incredibly powerful feature when you use it correctly. But how does it work, and when should you use it? 
Adaptive Cruise Control (ACC) works the same as normal cruise control when you're the only car on the road, but as soon as a car is sensed in front of you, the system leaps into action. When you activate ACC, select a follow distance between short or extra-long, and your vehicle will slow down to maintain that distance if the car ahead of you slows down. If they speed up or are no longer in front of you, the system will bring your car back to its set speed. If you're in congested traffic and the car in front of you stops, you will have to press the SET or RES button on the steering wheel for the system to start back up and maintain distance from the car in front of you. 
When should I use Adaptive Cruise Control?
Normal highway driving. With ACC active, you don't have to worry about going over the speed limit or having to cancel and reset your cruise control when dealing with slow-moving vehicles.
Congested traffic. If you're in slow-moving traffic, set ACC for the extra-long distance and a slow speed. Instead of stopping and starting, your car will take care of the headache for you! If you do come to a complete stop, hitting the SET or RES buttons will let the system take over again.
Speed traps. Lots of navigation apps will warn you about speed traps, but sometimes the speed limit isn't the problem, it's people slowing down too much! Use ACC to make sure you don't get a traffic camera ticket, and erase the headache of dealing with other drivers while watching your own speed.
If Adaptive Cruise Control sounds like it's too good to be true, our sales team at Acura Carland will be happy to give a demonstration to our customers in the Johns Creek, Atlanta, Alpharetta, or Sandy Springs areas. Come visit us at 3403 Satellite Blvd., Duluth, GA 30096 or call us at (678) 820-4338, or take a look at our current inventory of new vehicles. We're open Monday through Friday 9:00 AM – 8:00 PM, Saturday 9:00 AM – 6:00 PM, and Sunday 12:00 PM – 5:00 PM. 
DISCLAIMERS:
Adaptive Cruise Control (ACC) cannot detect all objects ahead and may not detect a given object; accuracy will vary based on weather, speed and other factors. ACC should not be used in heavy traffic, poor weather or on winding roads. The driver remains responsible for avoiding a collision.